You Can Get Traumatized Just by Being Near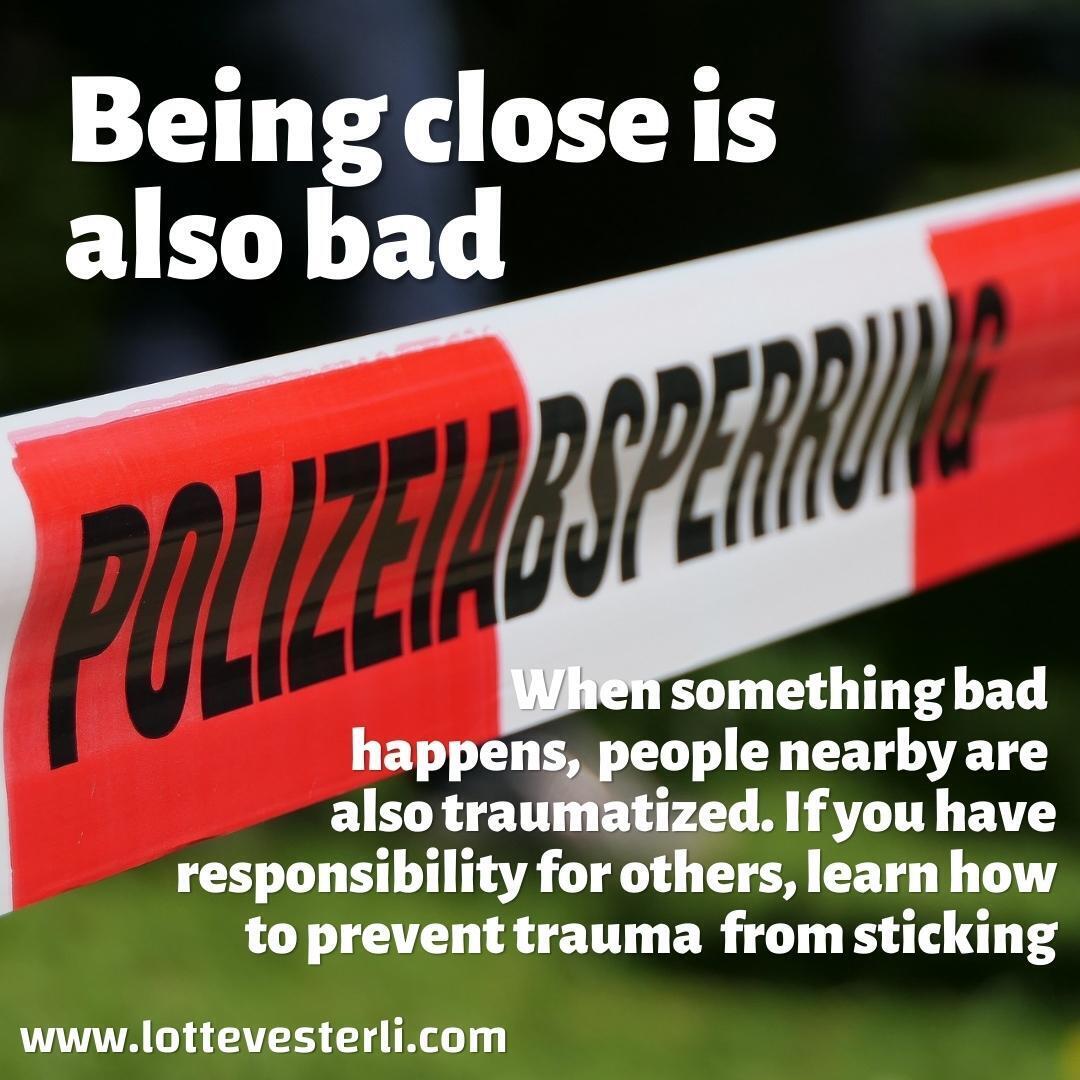 Just being close is bad enough. Even if you do not experience traumatic events yourself, simply being in the vicinity of one can have an impact. For example, you might recognize the scary feeling of "I was in that place recently" when you hear about an attack.
American psychologists, unfortunately, have an extensive data set of school shootings to analyze. They found that just being close to a school shooting caused 25% more stress-related visits to the Emergency department in the following years. The increase covered many types of impact, from PTSD and anxiety to depression and self-harm.
Get in touch if you want to learn how to help others avoid the worst effects of traumatic events. In addition to my work with individuals, I work as a trauma first responder and co-authored an article in the Danish Educational Psychological Journal about what teachers can do. My dream is that every teacher and childcare professional knows how to prevent permanent harm when traumatic events do occur.